Welcome Fall with the Harvest Faire at Roaring Camp! Take the Redwood Forest Steam Train to Bear Mountain. Pick a pumpkin from the town pumpkin patch.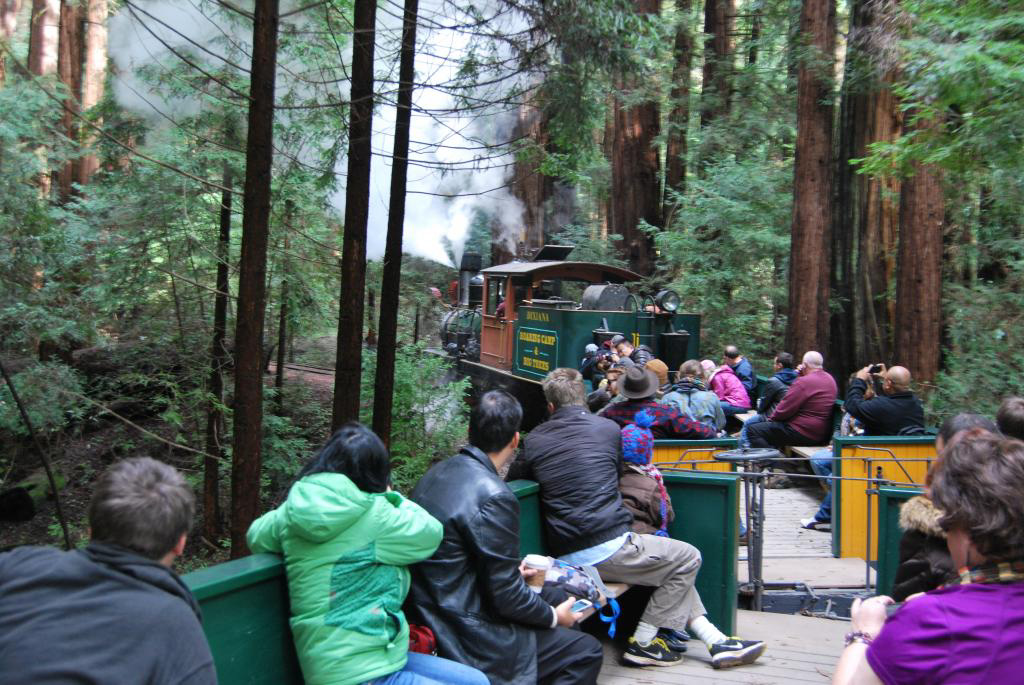 Learn about California's own Coastal Redwood Forest, aboard a 100 year old steam train. Along the journey, hear fascinating information about the coastal redwoods and their ecosystems from docent specialists.
The International Musical Association presents Musical Saw Festival. Join us at Roaring Camp's Brett Harte Hall for a musical saw contest, featuring master saw players and a musical saw workshop. Admission is free!
The California Blacksmith Association Presents – The 6th Annual Hammer-In at Roaring Camp Railroads. Watch demonstrators push the boundaries of hot metal, bring ancient techniques to life and share with the community their talent and dedication to the blacksmith craft.
Heritage sounds like something old. Unless you're talking Heritage Events at Roaring Camp. Free All Summer Long. Must have valid train ticket to participate in heritage activity.